We are pleased to announce that Mosio, mobile messaging solutions, is a partner of the MAGI Clinical Research Conference (MAGI West). Mosio's Co-Founder and CEO, Noel Chandler will be attending. To meet up or get a demo of Mosio's text messaging solutions for clinical research, please feel free to contact him directly at noel//at//mosio//dot//com or 415.756.0123.
Mobile Messaging Solutions
Mosio improves recruiting, retention and reporting for clinical studies through interactive, engaging mobile messaging solutions, including alerts and reminders, two-way textchat and mobile surveys. For more information about Mosio's research services, visit http://www.mosio.com/research
Mosio for Research
Recruit. Retain. Report.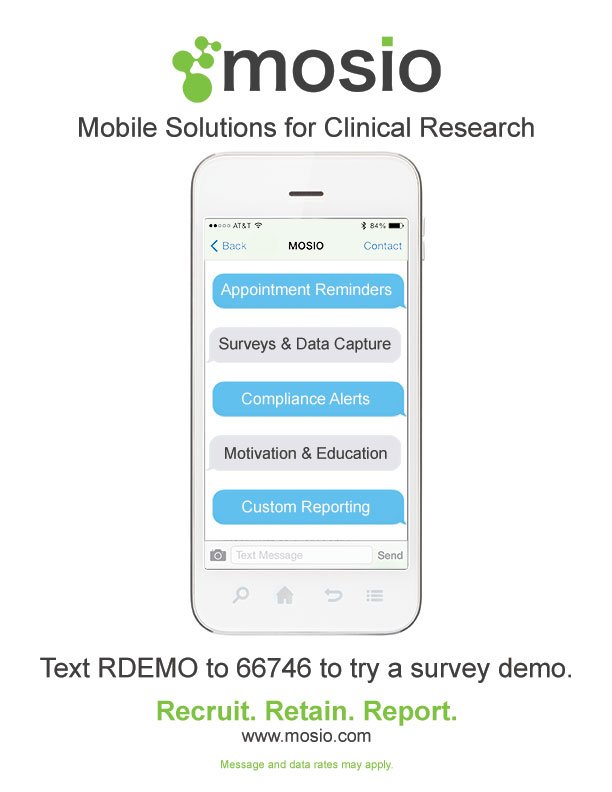 ——
Featuring over 65 tips from clinical research experts in recruiting and retaining study participants. Download Here
—
Want to learn more about mobile messaging solutions? Join the Patient Recruitment and Retention (PR+R) Group on LinkedIn!
Get a quote for Mosio's patient engagement solutions.