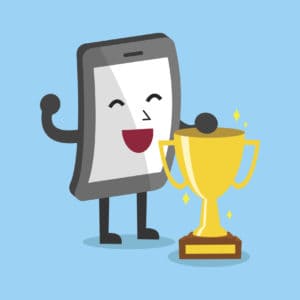 Mosio Announces Simple Digital Incentives to its Award Winning Patient Engagement Platform
Clients can reward deserving participants with this innovative text messaging platform feature
Seattle, WA – December 27, 2017
Mosio, a top mobile solutions provider for clinical research, recently announced the release of their new digital gift codes feature.
Patient engagement incentives like this one are expected to significantly enhance the overall experience for study participants by complementing other services that the company already provides.
Since its establishment, Mosio has made it easy for medical and health researchers to engage with their volunteers by offering customized text messaging services that they can design and deploy to the subject's mobile phone. These automated text-based services include survey completion prompts, appointment reminders, surveys for data collection, and much more. According to Noel Chandler, Co-Founder and CEO of Mosio, "Researchers are discovering Mosio as a powerful BYOD study retention and data collection tool, enabling participants to communicate more efficiently through two-way mobile messaging on their phones." Despite the researchers profound love for the platform, the company wanted to meet the expectations and demands of their clients in a more creative manner.
The clinical research industry communicates with numerous busy study participants each year; as a result, Mosio's clients needed a great way to improve participant retention and engagement. The company's release of a new digital gift code feature is designed to help researchers improve participant interest in a fun way. Once a favorable task is completed like finishing a journal entry, attending an appointment, complying to study deadlines, and taking medication, researchers can send the subject a gift card link. To claim the inventive, participants can click on the link to be directed to an online marketplace where they can choose the brand that they would like to receive the digital gift card from. Participants can redeem them for dozens of brands and services, including Adidas, Athleta, CVS Pharmacy, Columbia Sportswear, Charity Choice, Nike, 1-800-PetSupplies, Red Door Spa, Sephora, Target, Starbucks, Whole Foods, Spa Week Spa & Wellness
"Mosio's unique ability to use digital gift codes to offer something valuable to participants will be extremely compelling to many clients. Because our incentives module offers an effective and simple way for research clients to add intermittent rewards and gamification elements to their participant communications, our clients will notice that the clinical trial process is much more engaging and fun, so participants will be extremely motivated to complete the entire study," Chandler adds.
Patient engagement incentives such as digital gift codes are absolutely necessary to improve participant retention and engagement. The company is proudly offering personalized guidance to researchers who use this awesome new feature.
About Mosio
The primary goal at Mosio is to greatly increase the success of clinical trials around the world through the strategic use of mobile text messaging software. By offering services that encourage researchers to stay connected with participants, the clients are able to maintain the interest of such subjects through their mobile phones.
For more information on Mosio's new digital gift codes features, visit https://www.mosio.com/patient-rewards
To learn more about Mosio's mobile messaging solutions for clinical research, visit http://www.mosio.com or call/text 415-799-4144.
—-
Are you looking to improve participant engagement, increase retention, integrate text-based interventions, or collect data in your behavioral research study using text messaging? If so, contact us for a free consultation, or you can get quick access to our pricing guide here.