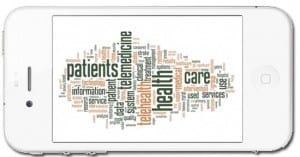 We updated our one sheet of mobile software and services for medical research and clinical trials. You can either scroll down to access our Clinical Trials Patient Text Messaging Software, read it or download the pdf here.
Text messaging is the most used channel on mobile phones around the world, making it the fastest, easiest and most reliable way to communicate with more people. More and more healthcare and research professionals are utilizing it for their studies to recruit patients, communicate with them during studies (appointment and compliance reminders) or to gather real-time data.
For more information about Mosio's Clinical Trials Patient Text Messaging Software and solutions for clinical research, please visit:
http://www.mosio.com/biz/solutions/research
—
Want to learn more? Join the Patient Recruitment and Retention (PR+R) Group on LinkedIn!
Get a quote for Mosio's patient engagement solutions.