Outsourcing is evolving in clinical trials, to the point where it's expected to grow at a CAGR of 6.71% from 2022 to 2027. Commonly claimed benefits are toward cost, efficiency, and scale, and the flexibility of many outsourcing models is becoming apparent.
Here, we're going to look at what functional service provision means for clinical trials as a model of outsourcing, and what to consider when figuring out if an FSP in clinical research is the right move to make for your trial.
What Exactly is a Functional Service Provision (FSP) in Clinical Research?
There are quite a few varieties of outsourcing. Full-service has been popular for a while, but in recent years, Functional Service Provision (FSP) is catching up, as a way to supplement teams with high-value additions where needed and remove them simply when their role is complete.
FSP in clinical research is a growing form of outsourcing, in which a CRO provides staff to biotech and pharma companies for specific roles that they need filling. This can either be on a contract basis or as a dedicated workforce.
Various functions of clinical research are now commonly being outsourced in this manner, such as monitoring, biostatistics, and reporting; things that were traditionally dealt with in-house. This form of outsourcing differs from Full-Service Outsourcing (FSO) in that it isn't awarded on a study basis, and is designed to cover specific functions, rather than end-to-end services throughout the trial.
Being able to outsource only the necessary functions of a trial leads to a level of flexibility and the ability to partition core and non-core capabilities within the same company while not requiring the effort of employing new teams and individuals for the roles.
In FSP, a whole function is outsourced as a collaboration, and this can even be supported by a secondary provider, if necessary. The Functional Service Partner or partners use the client's systems, procedures, and processes, and the client themselves maintain full control and responsibility for the deliverables.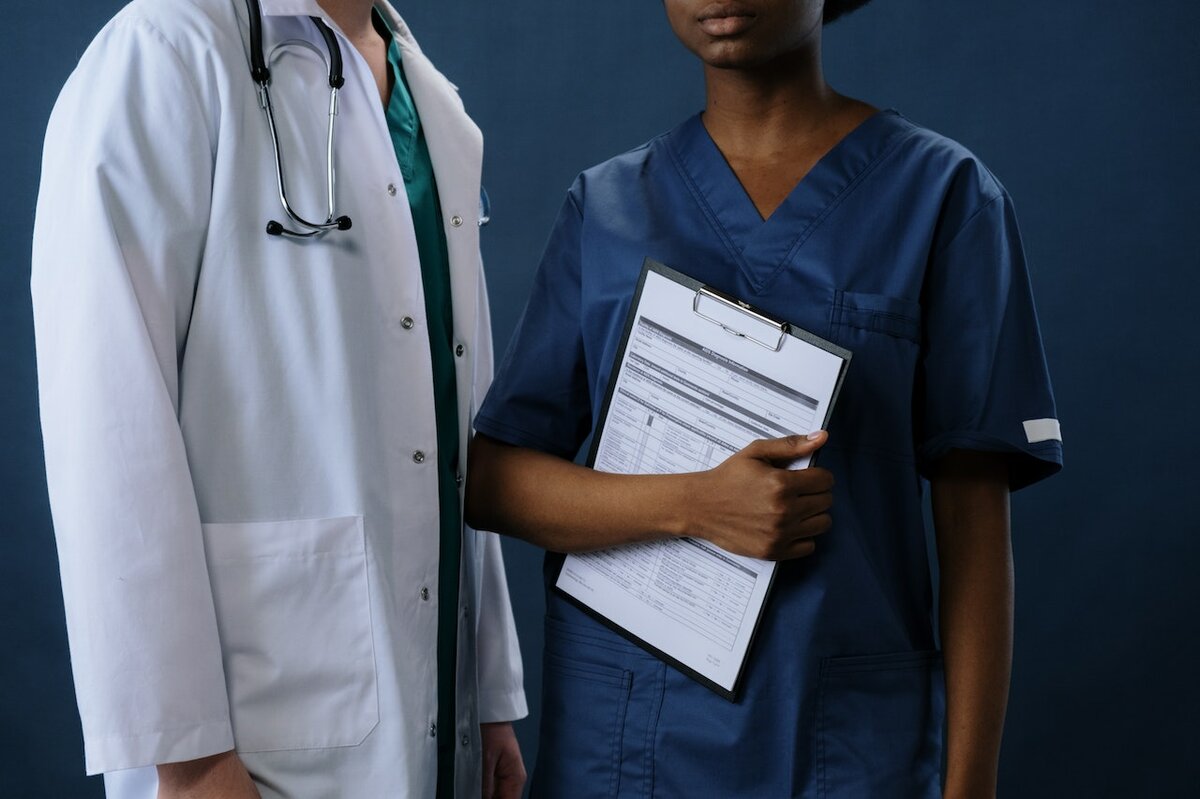 FSO has risen in popularity in recent years and is still significantly more utilized than FSP currently is, but the trends suggest this is changing.
The Current Trends and Benefits of FSP in Clinical Research
Ultimately, an FSP can provide a bespoke solution for every client, making the model versatile and diverse in its abilities. The flexibility is twofold: not only can you increase and decrease the HR impact as we mentioned, but it's also possible to mix and match various services from the same FSP company.
This is what's so appealing to pharmaceutical and biotech organizations, and what is spurring the increased adoption of the FSP model in clinical trials. Trends show a projected increase in outsourcing for monitoring and data management and a small decrease in outsourcing for safety and biostatistics functions.
As a percentage of outsourced work, FSP is taking over a lot of the share that FSO had claimed, rising from 28% to 41% between 2018 and 2021, with 80% of sponsors increasing FSP utilization. This trend is expected to increase to around 50/50 among larger sponsors.
With FSP, there's a balance between outsourcing and insourcing that seems to fit a lot of trial designs well. Trials are finding that there are multiple benefits to picking this middle ground, including:
Maintaining control – The client retains the ability to direct staff and keeps responsibility for all deliverables and outcomes.
Access to quality staff – Outsourcing can provide opportunities for more experienced and higher quality staff that would otherwise be out of the budget.
Variable resource availability – Human resources can be scaled up or reduced as-needed, reducing cases of redundancy.
Staff retention – This gives assigned staff job security, as they remain permanently employed by the vendor.
Increased value – Bringing in outside help offers new perspectives and access to experience that can help guide policy and design in the future.
Better recruitment – Providers do all the hard work of finding the talent, which is a huge time saver when it comes to recruiting.
Efficiency and quality – Ultimately, these benefits lead to an improvement in efficiency without sacrificing quality, and in the best cases, also boost value with less slack.
One of the major advantages of making use of the FSP model is the reduction in time-to-market that it can provide. This benefits all stakeholders without increasing the budget.
So, FSP models are gaining traction as sponsors see their value in terms of streamlining the trial process. But for a closer look, let's break down how the model can help in specific cases. If you're considering making the switch, it's worth discovering the multitude of augmentations that are available in the form of different roles and responsibilities.
Elements of FSP Clinical Trials Could Consider
Identifying the need to implement an FSP comes down to what it can offer for your trial. Different providers offer different services, and this allows you to browse the strengths available and make a decision on whether a provider or several providers could offer something useful.
Here are some of the key roles available as outsourced work for clinical trials, generally in decreasing order of responsibility and scope:
Clinical Project Managers
Hiring a clinical project manager will allow you to hand over the responsibility of much of the logistics and management of the entire process. CPMs can handle a wide range of responsibilities from managing vendors to writing protocols, and this can be across any range of specialties.
Make sure to look for one with particular expertise in your target condition, and who can work in your location, and you'll be able to hand over supervision of all study activities from start to finish, including site selection, document oversight, compliance, and final close-out tasks.
This is a complex coordinator role and one that needs to be filled by a qualified person as a result. Many, if not all, FSPs should be able to supply clients with this expertise, and they can therefore provide a wide-scope solution for a lower cost than a new hire with the same experience.
Clinical Trial Managers / Study Managers
These are more limited complexity roles that involve leading and managing the execution of clinical studies from start-up to close out. The role revolves around ensuring that deliverables are completed well and on time, that communication and oversight are handled well between functional teams and that training for relevant team members is conducted appropriately.
Usually, a trial manager will employ their effective organizational strategies to guarantee the smooth running of the trial to completion. They will have the ability to keep everyone involved on the roadmap that was laid out in design and bring their expertise to overcome challenges to timelines with comfortable solutions.
Clinical Research Associates (CRAs)
Easy access to highly-qualified CRAs is of huge advantage to many trials that take the FSP route. If yours is a smaller organization and you're not looking to host large in-house departments, you can decrease recruitment and personnel overheads dramatically by outsourcing this role too.
This is one of the available options that illuminates the strength of FSP as a powerful supplement to smaller teams in particular.
Again, with CRAs, they come with varying backgrounds and the specialty of the candidate is important, as they'll be conducting qualification, monitoring, and close-out visits, as well as finalizing and submitting relevant documents to regulatory bodies. FSPs typically have a range of specialists to fit a diverse demand.
A CRA can provide training to investigators on the study procedures, quickly help identify challenges that need to be presented to the Project Manager, and report on any protocol deviations.
Clinical Data Managers (CDM)
This is a crucial component of clinical research and one that's often useful to outsource simply due to the quantity of data that comes from trials. These data need to be gathered, stored, processed, and reported securely, all of which is the role of a CDM.
CDMs can be involved in the development of the database, train investigators on the EDC system, and perform data cleaning services, including designing strategies for data cleaning. They can help build patient registries and assist in recruitment, too.
Study Coordinators
It's possible to recruit study coordinators too, who will be tasked with the usual range of coordinator responsibilities, including record-keeping for compliance and ethics, filling in the EDC system, conducting patient visits, and so on.
A good coordinator should be familiar with your specific study tools and use what you have available, but if you're lacking, they may have their own solutions that they can bring to the table too. Essentially, they'll work on coordinating activities that occur on-site and will maintain reports and records in relation to this.
Additional responsibilities might include:
Managing informed consent forms
Attending investigator meetings
Participant recruitment
Monitoring GCP
Supporting monitors where necessary.
Medical Monitors
This is one of the most popular implementations of the FSP model, and it relates to the medical expertise that's available for the trial design and execution. An expert medical monitor can handle the responsibility of reviewing adverse effects and the annual safety reports, as well as offering their input on various safety considerations across the study as a whole.
Medical monitors can also help with patient eligibility criteria and designing study protocols and objectives.
Biostatisticians
If you're looking to outsource some of your analysis to competent teams, you might consider using FSP to provide support for developing your statistical analysis plans (SAP) and act in a consultancy role in the study design.
An outsourced biostatistician team can help you identify study endpoints, sample size requirements, and devise the right methodologies for your statistical analyses. These teams would work alongside your project teams to meet timelines for data analysis and can then come in handy for reporting and presentations to stakeholders.
Statistical Programmers
For elements of the study such as the randomization plan and other statistical programming tasks, you can find expert teams to help.
statistical programmers can also help with your SAPs, whether in conjunction with outsourced biostatisticians or as a supplement to your in-house teams. This role would potentially include programming your randomization code and tables, graphs, listings, or other elements of your reports.
This is a good option if you want help with the FDA submissions as they will be able to provide your data tabulation and analysis models with compliance in mind. They'd also be in charge of data validations and transfers and can contribute to the Annotated CRF.
As you can see, there's a range of expertise available, and different roles come with different strengths. Whether switching to an FSP model is right for you, depends mostly on the resources you have at hand already and the cost of these resources.
Is the FSP Model the Right Choice?
Whether you choose to stay in-house, employ full-service outsourcing, or choose FSP should be a matter of deep consideration. There are a lot of drawbacks to making a switch, in terms of organizational strains and learning curves and the effect these have on your budget. However, many find the transition worthwhile.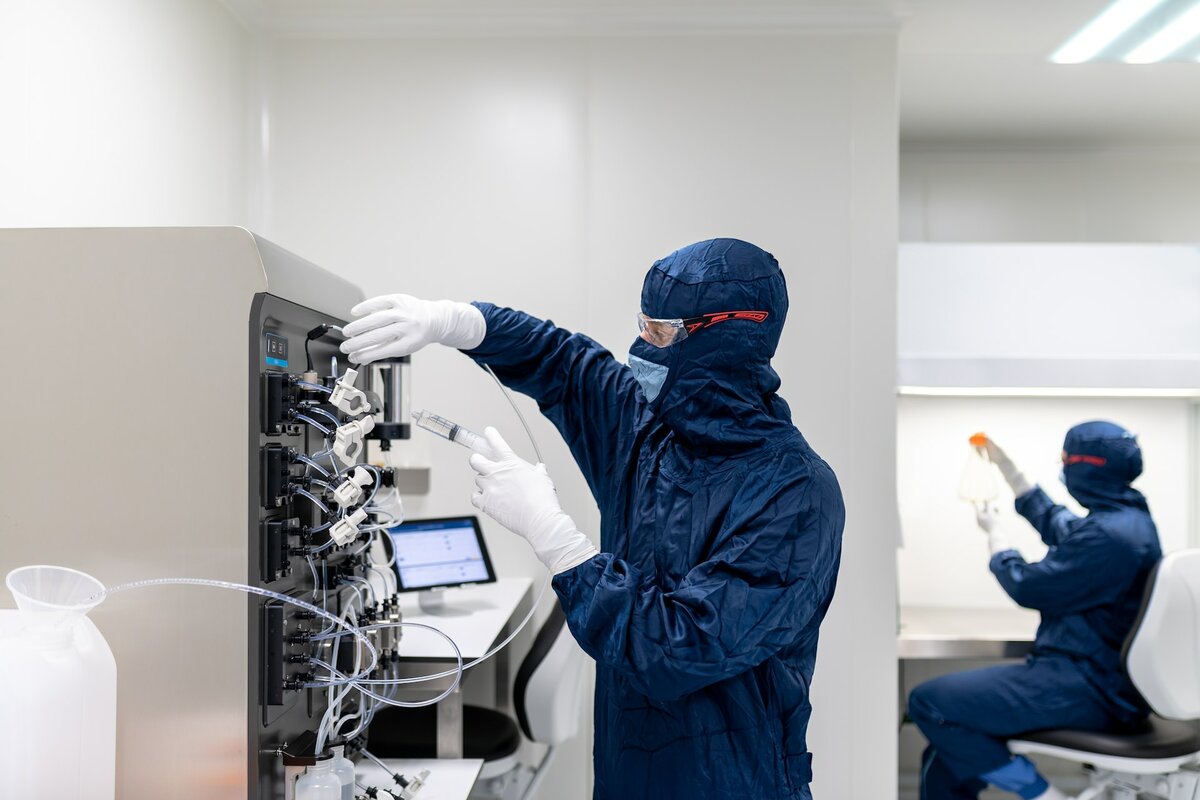 FSP is good for jobs that need a high level of expertise. The talent available from FSPs can be top-quality, and this would be prohibitively expensive to hold onto for many people, so temporary recruitment offers an appealing model to get the best of both worlds.
While usually, outsourced talent should be making use of the tools available to you, this option is also good when you need to supplement your tools for a specific project.
Still, any outsourcing approach needs to be workable, and this means the study team needs to be clear and on-point with what they need before any outsourcing can go ahead.
Then, the first consideration must be the details of the function being outsourced, and whether the challenges are fixable in a more cost-effective way. Consider full-service approaches against FSP and whether FSP will be able to solve the problems that this function is facing.
Another challenge here is breaking down the budgets. Again, moving to a new system creates turmoil in both expected and unexpected places, and this might make it hard to anticipate the effect it will have on your deadlines and resources.
It's also important to consider your incentives and prioritize them. It's certainly possible for FSP models to increase efficiency/quality and reduce cost, but if only one of those advantages is possible, you need to decide which is more important. In some cases, it might be a bonus to hire top-tier expert help at a higher price; in others, it might be an unnecessary cost when you have more cost-effective resources in-house.
Then, if you are leaning towards FSP over the alternatives, try to decide whether a hybrid model is applicable and whether choosing a single provider for all your needs will be better than picking and choosing from several. To help you figure this out, it's useful to know the common models that FSP typically comes in.
Some Models of FSP Clinical Trials Commonly Use
Master Services Agreement – This is the case for people who want to supplement their workforce in response to shifts in the volume of work or needs across the world. Generally, it's impossible to use exclusively in-house teams when you're running trials that span multiple countries, so an FSP can help redistribute your HR according to where and when it's needed.
Individual Service – This is where the FSP tacks onto the current list of providers, where multiple contractors from different services are all in play. Managing this many moving parts can be tricky, so where individuals are responsible for multiple contracted relationships, an FSP might be needed to handle either new or current contracts as part of a managerial role, taking the strain off people who might be stretched too thinly.
Hybrid Model – Hybridized models come in various shapes and sizes of their own, but they typically range from individual contractors to entire companies with a specific focus that can handle more than one trial at a time. An FSP can provide external support for both these cases, by consolidating and therefore streamlining several of the relationships that need to be managed.
Traditional model – Where a program change such as implementing an FSO affects multiple stakeholders, a difficult and complex transition needs to occur that can be outsourced at the management level to an FSP, even when a full-service method is already in play. This frees up resources for everyone and can provide valuable insights into how to navigate these changes.
Conclusion
The FSP clinical trials use is a solution to a specific need. Different needs demand different solutions, and it's impossible to know whether an FSP will be the right choice without detailed investigations into the needs of each trial.
However, the flexibility of this model has solved numerous problems in many clinical trials and continues to grow in popularity as a bespoke and convenient fix to the challenges involved in running trials better and faster than ever.