Clinical research sites become more successful and earn more studies by effectively completing as well as patient retention in clinical trials.  This means that as a site stays open, more clinical research trials are (hopefully) awarded to the site, and the site grows in the number of Principal Investigators, Sub-Investigators, and Clinical Research Coordinators.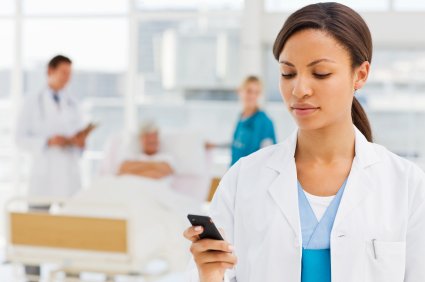 For sites that have a plethora of clinical trials and are short on time, mobile text messaging software is a perfect way to easily ensure patient retention in clinical trials and compliance.  This software is an effective form of communication between patients and researchers.
Text messaging software benefits research sites…
Interactive text messaging software saves time from phone calls and in-person visits, as it allows PIs and Coordinators to quickly respond to patient texts either in real time or at a convenient time throughout the day.  Sites can save time and money by minimizing the number of unexpected patient visits and providing support through texting software instead.  This is especially important for PIs, who often see patients at their clinics throughout the day and do not have an abundance of time to spend with patients face-to-face.
…and patients alike.
Patients benefit because they are able to get support at any time during a study.  Text messaging software provides a way for patients to ask questions and get clarification about their condition, medication, dosing, compliance, and appointments.  Patients are also able to message the research site anytime a question comes up instead of writing these questions down and remembering to bring them up at a future appointment.  If a PI or Coordinator is not available right away, an automatic response can be set up so that the patient will know that the message was received and a research staff member will respond once available.
Text messaging software provides a vital mHealth technology for clinical research as well as in ensuring patient retention in clinical trials.  Helpful to both researchers and patients, it is the perfect platform for support in clinical trials of any phase, and increases patient retention in clinical trials and compliance, boosting overall success in clinical trial management.
Mosio's TextChat Messaging provides all of these services and more. Take a tour of TextChat at http://www.mosio.com/biz/tour.
Author: Emily Waller holds an Honors B.S. in Biomedical Engineering, has worked on numerous clinical trials, and as a medical & technical writer.  She writes to promote innovative ideas in healthcare, technology, and research within the online community.  She also loves photography, neuroscience, and household DIY projects.
—
Want to learn more? Join the Patient Recruitment and Retention (PR+R) Group on LinkedIn!
Get a quote for Mosio's patient engagement solutions.