The job of a Contract Research Organization (CRO) is to provide support for research in the areas of pharmaceuticals, medical devices, diseases, and more.  Clinical trial management plays a key role in the prosperity of CROs, and as clinical research is expanding rapidly around the world, more CROs are forming to play a part in the lucrative business.
As a CRO, it is crucial to stand out and prove that your services are better than the rest and that your employees are the best to work within the business.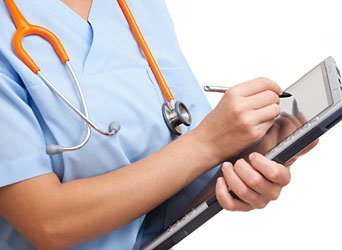 For International, Large-scale Contract Research Organization
Although most international, large-scale CROs are viewed as trustworthy and have proven ability to manage clinical trials, the amount of one-on-one support that can be provided is often a concern with a company so large.  This one-on-one support can be provided through text messaging services, where a client can text a concern and you can respond quickly.  Your clients know that they can always reach you, and you are able to respond promptly when available.  The one-on-one, personal support will leave clients feeling cared for and more satisfied with your services.  International texting services are also available, enabling you to use one service for all clinical trials that you manage.
For Domestic, Small-Scale Contract Research Organization
For smaller CROs, text messaging adds an additional line of communication with clients, which will allow you to build up your reputation as a reliable Contract research organization.  Showing that you are always available for support is key to building relationships in clinical research, and with the use of text messaging, you can provide this support without the cost of hiring additional staff.  Links to mobile web surveys and forms can be provided in texts so your clients can fill out opinion and satisfaction surveys, permitting you to gauge client reaction to your company.
Mosio for Research provides an additional mode of client support for Contract research organization, whether large or small, international or domestic or working with pharmaceutical companies or research sites.  Learn more at http://www.mosio.com/biz/solutions/research.
Author: Emily Waller holds an Honors B.S. in Biomedical Engineering, has worked on numerous clinical trials, and as a medical & technical writer.  She writes to promote innovative ideas in healthcare, technology, and research within the online community.  She also loves photography, neuroscience, and household DIY projects.
—
Want to learn more? Join the Patient Recruitment and Retention (PR+R) Group on LinkedIn!
Get a quote for Mosio's patient engagement solutions.


https://www.mosio.com/wp-content/uploads/2016/02/business-people-at-window.jpg
3456
5184
Emily
https://www.mosio.com/wp-content/uploads/2017/04/MosioforResearch_WP_Logo2.png
Emily
2013-06-27 13:07:25
2016-04-17 16:58:14
How Text Messaging Benefits Contract Research Organization or CROs