Deliver health education and support accessible to all mobile phone users with a robust text hotline.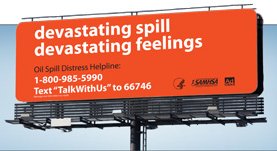 "Mosio is an excellent tool for health educators and health care providers! "
– Kori Wilford, Health Educator, Larimer County Public Health
Answer questions efficiently from those on-the-go
Deploy a text hotline app (that isn't really an "app" at all) to provide information and support via text message. Mosio was built to make the responding process efficient for one health educator or many in collaboration. Without the need for a smartphone or mobile app, your audience uses the text messaging feature on their mobile phones, the same way they text with friends and family. It's simple to use for your patrons, and your staff use Mosio's secure, web-based software to receive and respond to the messages.
Show an anonymous patron ID or phone numbers
Many of our helpline clients want to offer an anonymous hotline where they don't want to be able to see patron mobile phone numbers when they text in. With the Mosio system, you're able to choose whether or not to show mobile numbers in the system. Once you configure the settings, you can always change them back, it's entirely up to you.

Send alerts and reminders to educate and encourage
Build an opt-in subscriber list to send out helpful information, alerts or reminders. With Mosio you have the option to let users reply back and engage in an interactive "TextChat" conversation.

Textlines, Information Services, and Support Lines
Mosio's Two-Way TextChat allows professionals to interact with patients seeking information about topics such as sexual education, psychological issues, STD prevention, suicide, addiction, nutrition, and diseases.
Patients are able to privately and securely text their questions to a healthcare professional at any time, and do not have to worry about anyone overhearing a phone conversation, making them more likely to seek help. With TextChat, patients are always able to access healthcare resources and professionals.
With a host of features, including customizable auto-responders, answer templates for frequently asked questions, and a dedicated virtual texting number (VTN) in your organization's area code, the system is user-friendly for your staff and end-users.
Alerts and Notices
2012 Pricewaterhouse Coopers survey results showed that 52% of patients believe that mHealth technologies will make healthcare more convenient. One direct application to making healthcare prevention services more convenient is the system of alerts and notices.
Text messages can be sent to groups of patients or individuals, and can be scheduled or sent in real time. Useful for contacting patients based on age, gender, or disease for routine appointment reminders, new information dispersal, check-ins, or time-sensitive notifications.
SMS Surveys and Reporting
Our survey module makes it easy to create text message surveys to collect data or information. From detailed research to collecting simple feedback, Mosio is user-friendly for both health educators and users. Data can be reviewed and exported in real-time, so you have 24/7 access to reporting, whether it be survey questions, or full text history of your TextChat conversations with patrons.