Mosio enables you to receive and respond to questions or comments via text message. You can communicate 10-15x more efficiently than phone calls using mobile's most popular channel. One staff member can assist multiple users simultaneously and spend less "talk time" without a reduction in communication quality. TextChat is perfect for support or assistance, before, during, or after your event.
How it Works
A) Users text your special texting number the same way they do friends, family and co-workers


B) Use our Quicksend feature to initiate one-to-one communications with users.


C) Users subscribe to get alerts or reminders by texting alerts to your number.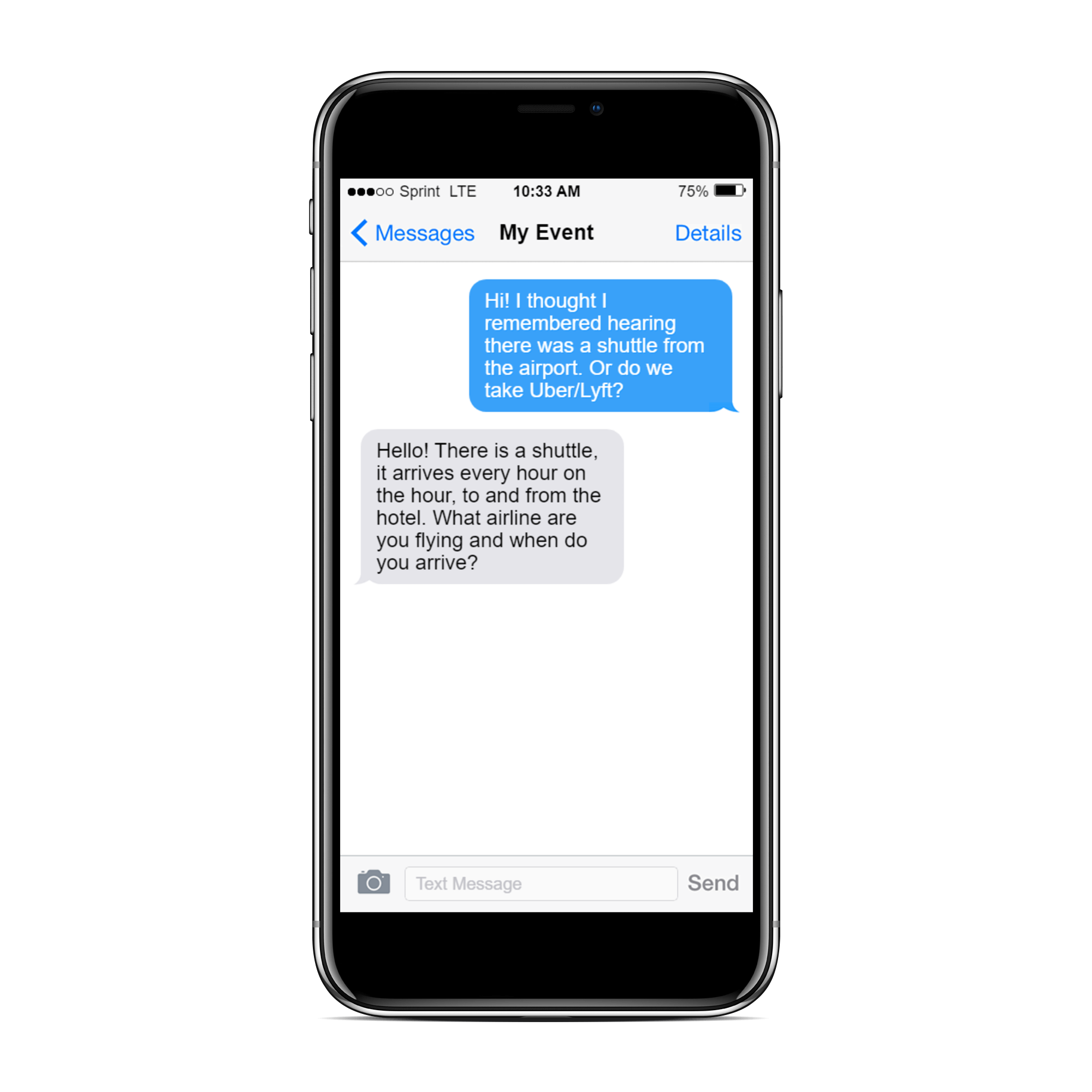 See pricing and start your free trial now!
Get 14 days free when you sign up now.
Frequently Asked Questions
It means either 1 virtual texting number associated with your account. We'll find one in the area code closest to your office.
Nope! Your users text you using their mobile phones. You respond via any internet-connected device by logging into our secure web-based dashboard. You can receive and respond to questions via PC, tablet or smartphone.