Interactive text messaging software enabling you to communicate, engage, and collect data more efficiently
Mosio's web-based software enables you to receive questions from your audience via text message.
Event speakers and expert panels are great for event attendees, but the Q&A portion of the session is where attendees truly get to participate and engage with the speakers. Passing the microphone or pieces of paper for audience questions are a thing of the past. At best, they are an inefficient way to ask questions of speakers. There's a better way with two-way text messaging via text-to-screen software, inviting the audience to ask questions using the device they always have with them: mobile phones.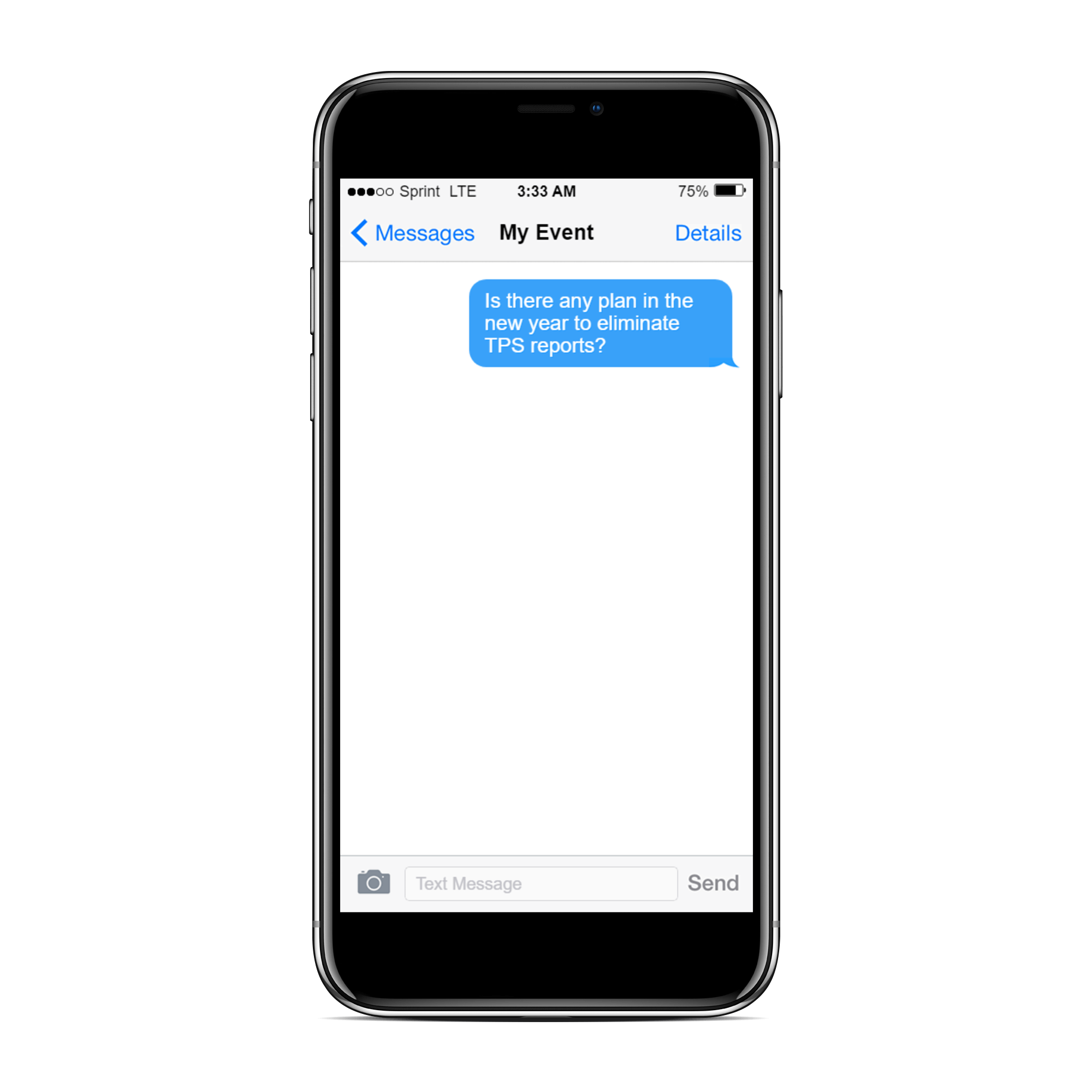 We make Q&A Sessions more interactive
Mosio's Text Messaging Software Features
Add your own look and feel with a custom header in the navigation, moderate questions before they show up on the screen, or even use our "Host Post" option.