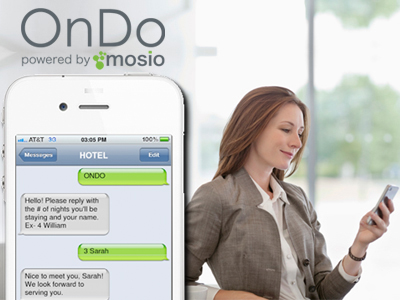 A new service from Mosio, OnDo enables hotels to schedule text message alerts to guests during their stay, letting them know deals, specials and events happening on the hotel property or through partnerships. After check out, OnDo sends the guest a short, customizable survey asking the guest how their stay was.
An innovative mobile marketing technology created specifically for hotels, OnDo offers 3 main benefits to hotels and resorts:
1) It increases revenue by promoting hotel services guests may not otherwise be aware of during their stay.
2) Improves customer satisfaction by giving them hands-on, personalized messages to make their stay more enjoyable.
3) Enables hotel management to collect feedback from guests at the point of experience, right after they check out.
Plus…It helps inspire positive reviews, word of mouth and social media posts by guests during and after their visit.
OnDo is currently available in 16 countries. Contact Mosio for a demo and a free quote.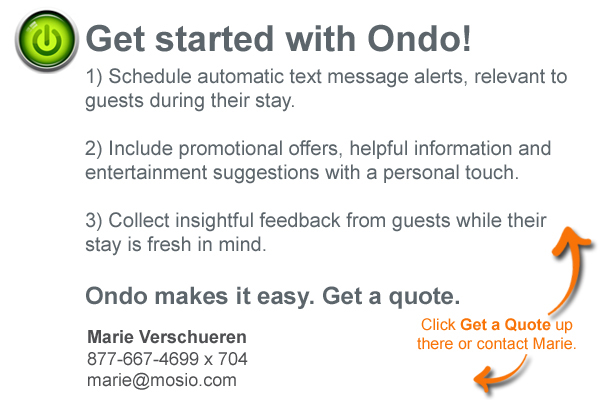 —